We don't sell you, we serve you.
AC companies upsell you when they don't understand your problem or don't care. Our technicians have seen it all, whether it be a commercial or residential issue. We fix issues, not prices.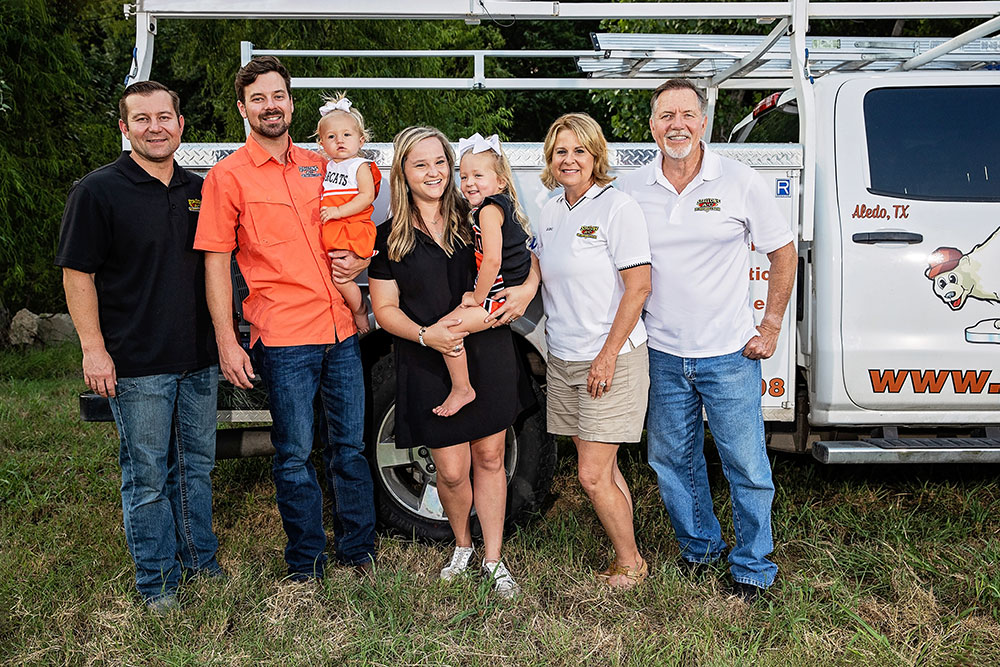 We're a family-owned company that sticks with the basics, providing friendly, reliable service and repair on all makes and models.
We're proud to install American Standard Heating & Air Conditioning products to both homeowners and businesses. Rather than offer a one-size-fits-all approach, we customize our comfort solutions to create improvements that suit your priorities, preferences and budget.
Your Home Team for Reliable Comfort.
We're picky about the products we choose to offer: American Standard Heating & Air Conditioning's lineup delivers exceptional performance, durability and value.
Our biggest success stories are customers who keep coming back. Stallons AC's thousands of satisfied residential and commercial customers are how we define winning.
Along with the praise of our many customers, Stallons AC has won numerous Outstanding Dealer Awards from leading American Standard Heating & Air Conditioning distributor Shearer Supply.
What Our Valued Customers Are Saying
Stallons Air Conditioning and Heating has been handling my residential needs for the last ten years. I know the Stallons family and they are very reputable people who run their business with the upmost integrity. They are dependable, honest, and search for the most cost-effective solutions. I know when I have an urgent need, they will respond in a timely manner and I have no concerns that it will not be taken care of promptly and correctly. I have never had one issue with any work they have done for me and when I have referred them to others they have been just as pleased as I am! Good people who do good work!
Stallons AC/Heating has been taking care of our residential and business heating and air conditioning needs for years. They have always gone above and beyond whether it is to make immediate repairs when it is 100+ degrees outside, searching for parts, or just a routine check. I never hesitate to pass along their name and number as they have proven to be very honest, prompt, professional and reliable.
Stallons A/C has been doing our air conditioning maintenance and service for over 10 years. They also replaced our entire system 3 years ago. We have never had 1 issue arise in the entire time they have been doing work for us. They are family owned and operated and have very trust worthy people that do the work and we have never had to worry about being at home when they need to get in and do their work. I have recommended them a number of times and would continue to do so in the future.
Everyone at Stallons does an excellent job, from scheduling to service and offering fair and reasonable pricing. I appreciate being billed per work being done, rather than by the hour. Technicians are friendly, knowledgeable and quick! I've used Stallons for years and for everything from home inspections to fixing broken units and recommend them highly. Thank you for being a fantastic small business!
We have used Stallons A/C for our A/C needs for over 15 years and they have consistently been prompt in their service and are always reasonable with their rates. They are a company you can trust at your home during the service call even if you need to leave a key for them to get into your home to work on your unit. We have always felt comfortable with their judgment and advice when needing a repair or a replacement part. We highly recommend them to family, friends and strangers. Kirk and Jeana Stallons along with their boys are a respected family in the community. We appreciate their character, hard work and friendship.
My heat and air unit stopped working. I was not looking forward to trying to find a reputable company to help me. This company Stallons spoke with me on the phone, scheduled an appointment for the following day. Called this morning to confirm and ask more questions and sent out 2 repair personnel. They were very professional. Had their logo on their jackets and fixed my system very fast. They checked everything out and collected a reasonable fee. Thank you for your service. If I have anything else I need I will call you and I will refer people to you. Thanks again.
Just used Stallons A/C repair. Fast, friendly, and they even gave a military discount! Thank you!
Stallons AC has been our go to A/C & Heating Company for 10 plus years. We have used them for our residence as well as our Commercial account. When we need them they are there for us in a timely manner and we have always been treated like family. Last summer our outside unit went down and they got us up and running with a new unit the same day! We also have them do our bi-monthly maintenance to make sure we keep our equipment running smoothly. They are very dependable and trustworthy. We won't use anyone else!